The 12 Sells of Christmas
Remember this chart from 2005 to 2007? It is what the S&P 500 (SPY) looked like then: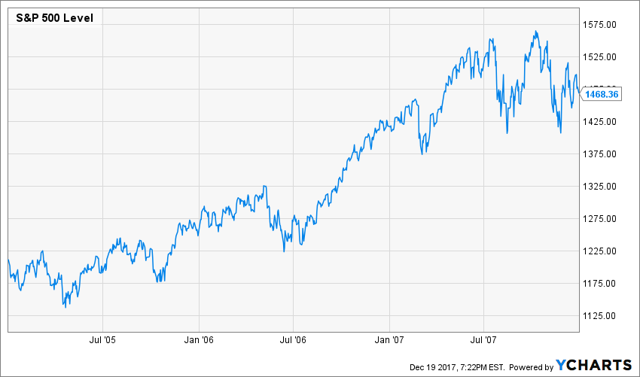 And here is what the S&P 500 (VOO) has looked like the past 3 years: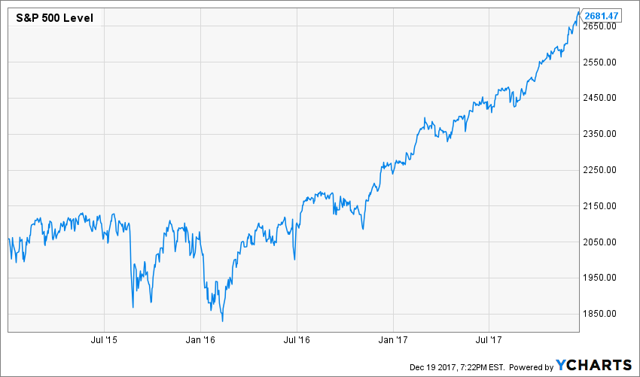 Those are not exactly mirror images, but I think you can see the similarity.
Here is the S&P 500 Cyclically Adjusted Price-Earnings Ratio or CAPE: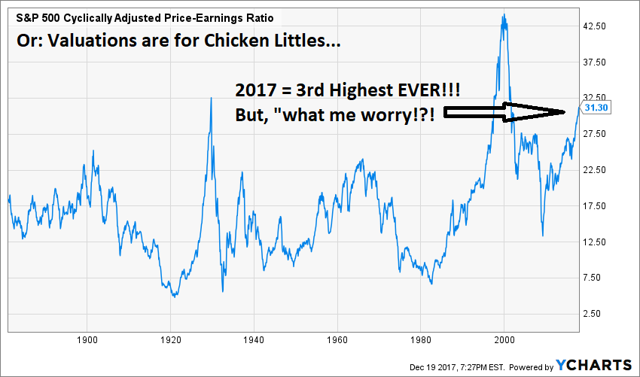 In the S&P 500 today are dozens of stocks that are very overvalued against future earnings expectations. And in many cases, those expectations are too high to begin with, hence the CAPE ratio which takes into account earnings over a full cycle.
So, I've decided today to lay out "the 12 sells of Christmas," primarily using charts because sometimes a picture is worth a thousand or million words, or at least a few bucks. I'll toss in a summary bear thesis as well.