Summary
We previously covered "Investing In The 2020s" and how that would impact your asset allocation.
While we planned to focus on the next 10 years, not the next 2, COVID-19 has accelerated the shifts that might have otherwise taken a decade.
Tomorrow we will do a first time "double webinar." The first will focus on macro and ETF asset allocation. The second on 20 Stocks to own soon.
Make time to watch the YouTube this weekend if you can't attend live.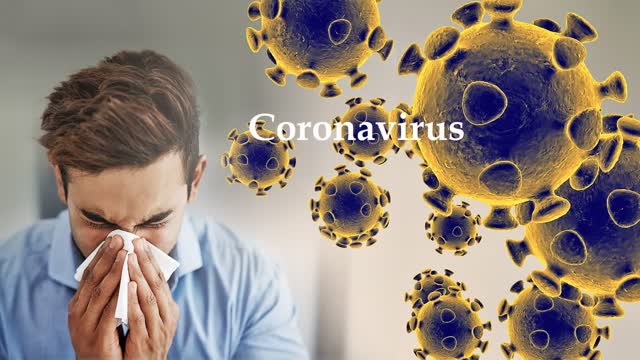 Tomorrow I will cover both the strategy and tactics for getting reinvested in equity markets for the post COVID-19 world. This world will resemble the world we were expecting of technological development, however, if the SARS epidemic in Hong Kong is any clue, consumer behaviors will shift permanently.
In two separate webinars, we will cover:
The macroeconomic slowdown that will impact us for the next 2 to 3 years.

No "V" shape recovery.
Staring into the face of a depression.
A surging dollar that coincides with the second wave of COVID-19.
Emerging markets are a risk to cause a global debt crisis.
The next leg down in the stock market could be worse than the first.
Debt markets aren't healing, Zombies are being born.
More massive monetary and fiscal support.
Supply chains moving faster.
Stagflation from late 2020 into 2021.

Bull markets in gold and silver.
Massive bankruptcies in oil and gas.
Roadblocks to the "sharing economy."
More airline and aerospace shrinkage.
More pain in retail and commercial real estate, as well as, financials.

A massive boom likely beginning in 2022 or 2023.

Bull markets in technology. home building and materials.
Speeding towards sustainability.
Consumerism returns.
Zombies slowly die.

ETFs to buy and hold.
ETFs to trade.
10 growth stocks that can triple or more.
10 dividend stocks to beat the market with less risk.
Join me tomorrow as I cover what is coming and how to navigate it.
You will also receive two complimentary reports for investing in the 2020s post COVID-19:
Investing After COVID-19 – Asset Allocation Using ETFs
Investing After COVID-19 – 20 Stocks To Lead In The 2020s
I will be releasing the reports on Saturday after I've provided the narrative.
Here are the meeting details:
The Friday webinars are at 10am central time. I will post webinar to YouTube publicly by Saturday morning.
Sign up for a TradingView account to have access to my charts. A free account allows you to view. A paid membership is necessary to manipulate charts and save. If you are swing trading, you will need the paid version of TradingView. If investing longer term, then you can stick with free.
Here are the meeting details:
Join our Cloud HD Video Meeting now
Meeting ID: 992 385 645
Password: TGIF
One tap mobile
+16468769923,,992385645# US (New York)
+13126266799,,992385645# US (Chicago)
Dial by your location
+1 646 876 9923 US (New York)
+1 312 626 6799 US (Chicago)
+1 669 900 6833 US (San Jose)
+1 253 215 8782 US
+1 301 715 8592 US
+1 346 248 7799 US (Houston)
Meeting ID: 992 385 645
Find your local number: https://zoom.us/u/aezb8ZkEPs