Summary
The 2015-16 stock market scenario looks likely – corrections impacting different parts of the market with indexes choppy.
We can still cherry pick in coming months and might get "lucky" with a really bad market month or two for filling the bucket instead of thimbles.
Keep some powder dry and be diligent about trimming stocks with charts that overshot valuations, especially those that overshot by a lot – eventually, valuations matter.
Each week I cover the Plug & Play Stocks, and anything new, that we can consider buying now or soon. We also cover the stocks to trim on profits. Read Using Plug & Play Stocks and Technical Trading Basics: Using Overbought And Oversold Signals To Buy And Sell.  before buying or selling. 
Tuesday's Retirement Income Options article goes over option selling strategies. Any references to options below should be addressed with RIO articles, webinars and in RIO chat.
Technical Outlook
Each week I include a file of the VSL, former VSL stocks and stocks I am watching. The file includes technical oscillators. Nothing is automatic, but the signals are worth paying attention too and learning from.
Focus Trades
Sirius (SIRI) we have seen this pattern before. Sirius looks likely to breakout soon. The green curved trend line was drawn in October and appears to be valid. I see a target price of around $12 per share, possibly spurred by Liberty's greater incorporation. For growth accounts, SIRI can be a 2-3% position. In retiree accounts sell cash-secured puts.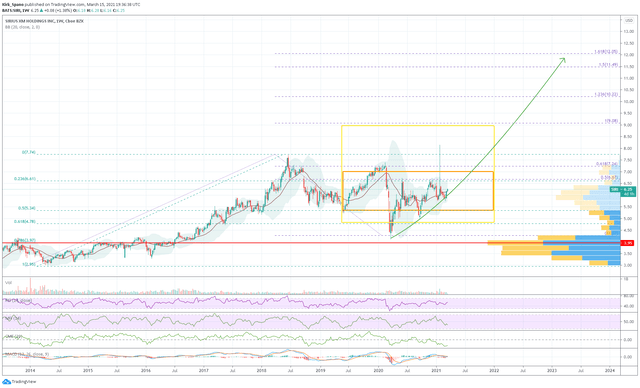 Ford (F)appears to be breaking out. If it takes off it can run to $20ish pretty easily. There is potential for a much bigger rally.
https://www.tradingview.com/x/UY8egslj/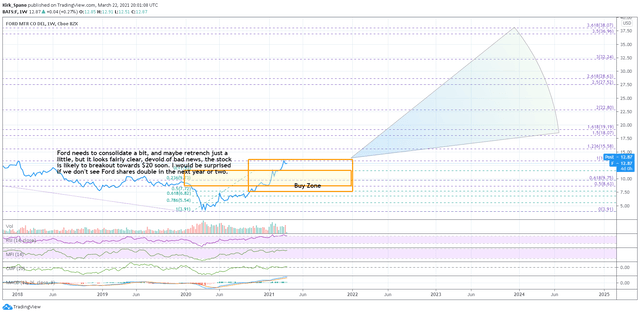 Crown Castle (CCI) hit our preferred buy zone once and I think folks ought to keep an eye out for a second chance to buy under $150.
https://www.tradingview.com/x/fg7mjOzv/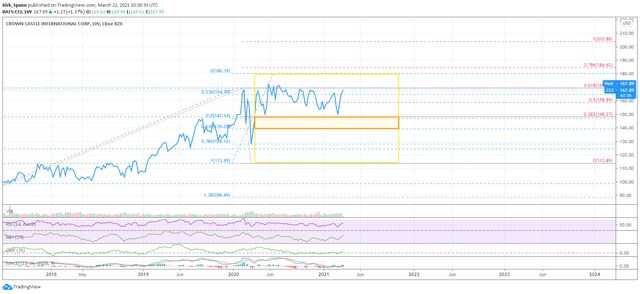 Nextera Energy (NEE) is jitterbugging at the very top of the wide buy zone. From middle $60s to middle $50s it's a very interesting stock to me for long-term growth and income.
https://www.tradingview.com/x/MT4GiWWm/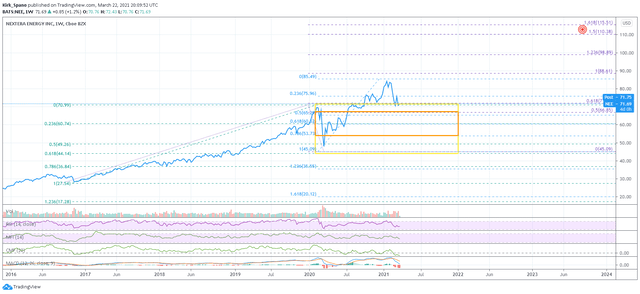 Kinder Morgan (KMI) remains in our buy zone.
https://www.tradingview.com/x/rCS69PXk/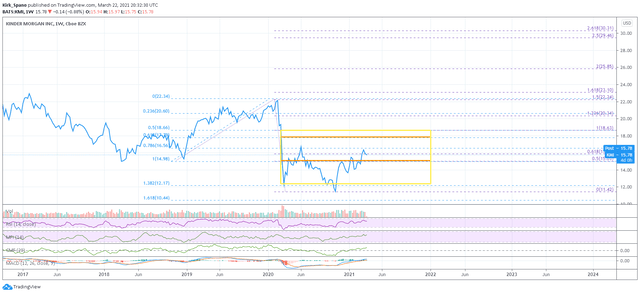 Merck (MRK) now has a piece of the Covid-19 vaccine now, so at the right price seems worthwhile in the dividend accounts from under $72.
https://www.tradingview.com/x/ZN1OIE1M/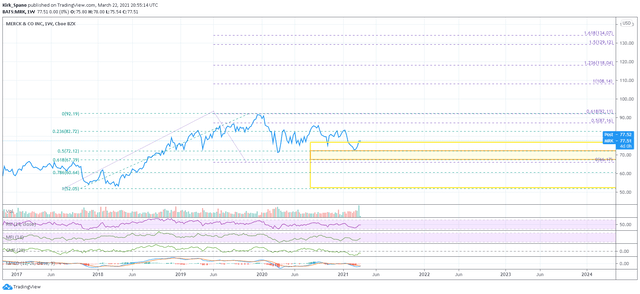 A blank action column means there is nothing jumping out at me to do.
MAAA Stocks + Berkshire
P&P Growth Stocks
P&P Dividend Stocks
Disclosure: I am/we are long LUMN, KMI, T, MP, F, SIRI, SPWR,BRK.B.