Summary
Joe Manchin still loves you.
Large caps aren't there yet, but are closing in.
A lot to like with innovative SMID cap tech stocks.
If you're a really growth investor, 50% in SMID caps is about right.
If you're a retiree, you probably still want 25-35% in SMID caps.
Welcome to Stocks Of The Week. Here I will cover several of our companies and what to look for as an investor. Make sure to read the past few SOTW to keep up to date. Please read "Using Plug & Play Stocks" if you haven't already.
What Is A SMID Cap?
This is short hand for smooshing together small caps and mid caps into the same galaxy of stocks.
To me, small caps are stocks in the $500m to $3b range for market cap. Mid caps are non S&P 500 (SPY) (VOO) stocks in the $3b to $12b range.
Old definitions have the breakpoints at $2 billion and $10 billion. You can do that too, it's fungible. Asset inflation has changed things a bit is all.
The reason I put the two together is that once a company is past that speculative microcap part of the "S-curve" there's just not much difference from a business standpoint. In fact, investing in a billion dollar company is often a lot better idea than a $5 billion company. Why? More runway.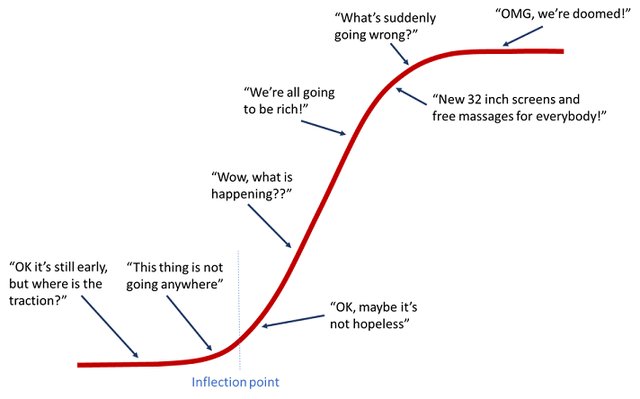 I point out "non S&P 500" because companies growing onto the S&P 500 are much more desirable than companies shrinking off of the S&P 500. Right now it takes about a $12 billion market cap to get on the S&P 500 along with some regular profits.
Why do I favor SMID caps?
They have a lot more upside than large caps. Remember this: 
SMID caps are generally underfollowed, usually the smaller the better, by analysts and the public, thus this is where you can genuinely find inefficient pricing, that is, cheap stocks. 
When the analysts, spurred by institutional imperative, and crowds finally find underpriced SMID caps, they soak up the available shares quick, driving prices up, often sharply, the so-called "hockey stick." 
And, when stocks are in the "valley of death" it's usually a great long-term idea to buy no matter how you "feel" about it. In fact, the more it makes you gulp, probably the better the purchase is, presuming the story is right.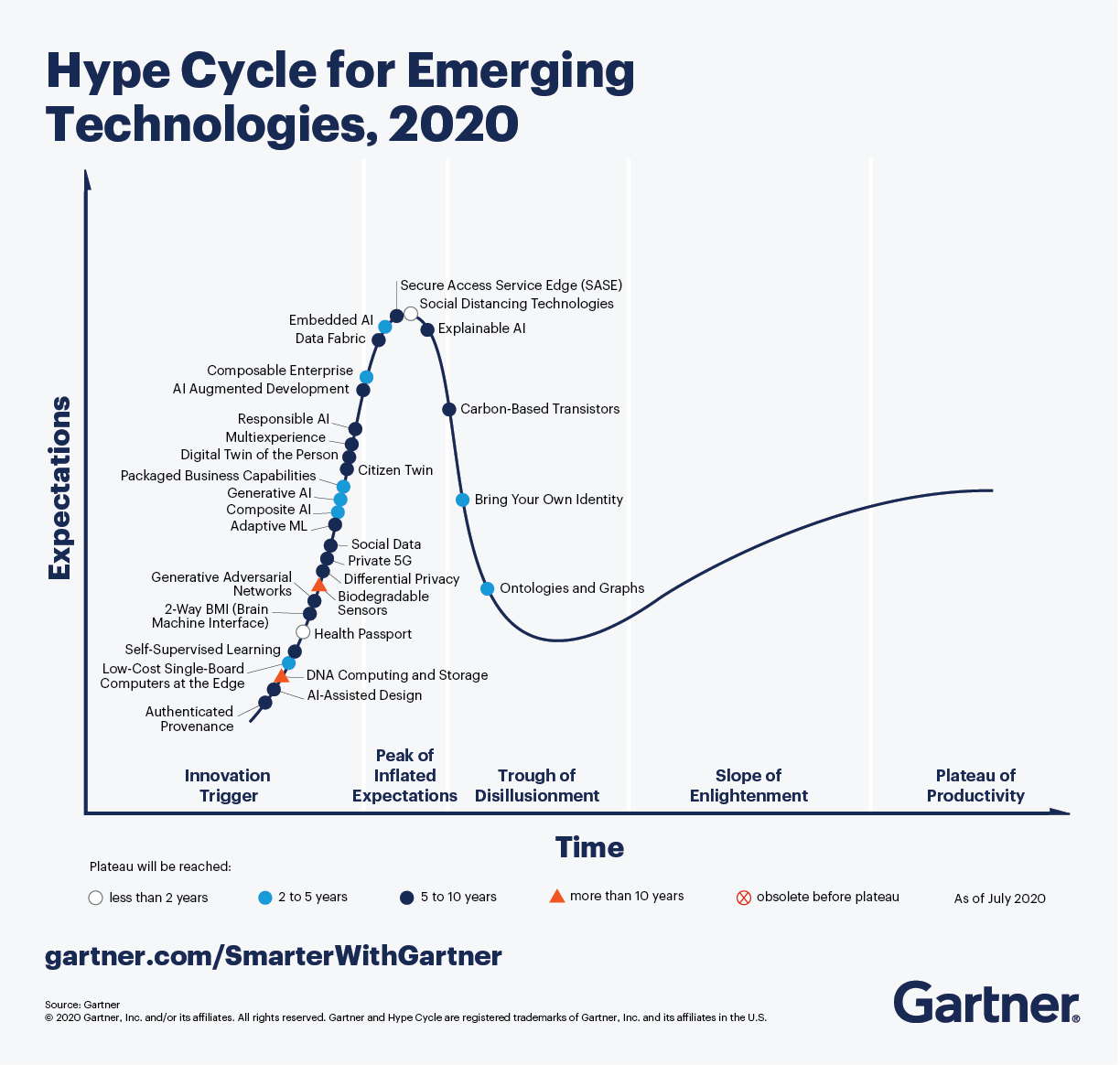 5 Trends Drive the Gartner Hype Cycle for Emerging Technologies, 2020
SMID Caps In The Buy Zone
3 of our "satellite-as-a-service" stocks are in the buy zone. I think you can round up your positions a bit. 2-3% in each is about right as we are buying our own basket, that is, building our own ETF essentially.
BlackSky (BKSY), Planet Labs (PL) and Spire Global (SPIR) are all buys. If I didn't get kicked in the butt every time I say it, I'd say they are screaming buys. But, I don't want to jinx things, so I'll just say their market is growing at over 20% per year and I think that will accelerate.
I'm still waiting on CF Acquisition (CFV) which hasn't "de-spac'd" yet. It's putting together its financing and I think will head to the same middle single digits the other three did.
Here's the weekly RSI on Blacksky, Planet and Spire. Pretty easy to see they are massive oversold. That doesn't mean they can't go a bit lower, but they're massively undervalued in my opinion, so, I'm holding my nose and buying. I'll be touting all 3 on Seeking Alpha this week or next, not sure if that means anything, but it might.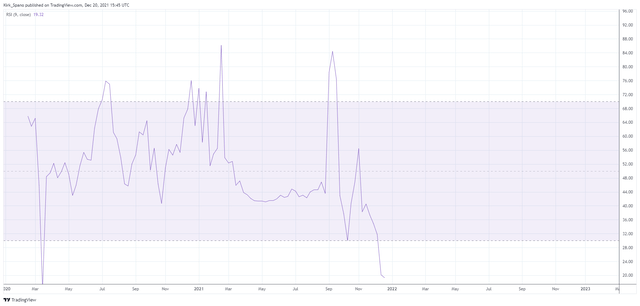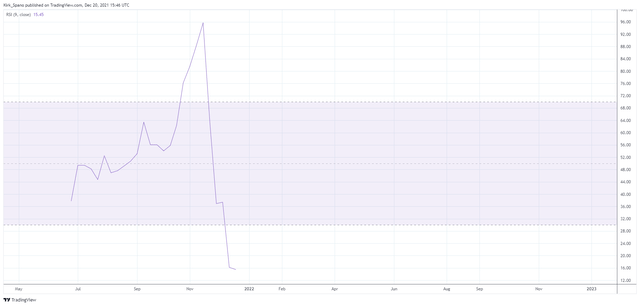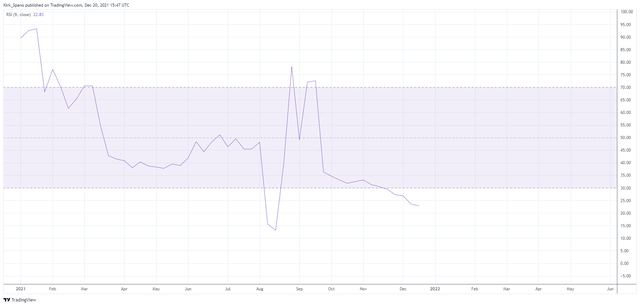 Jumia (JMIA) and Stone Co (STNE) operate in different parts of the world, but are both tied to emerging markets tech growth. Jumia has been called a mini-Amazon (AMZN) and Jumia is more like Paypal (PYPL) and Square (SQ). Their total addressable markets are massive and they operate in oligopolies (Mikey likey the oligopoly life). Both stocks are long-term buys. I'm rounding up to 2-3% positions now.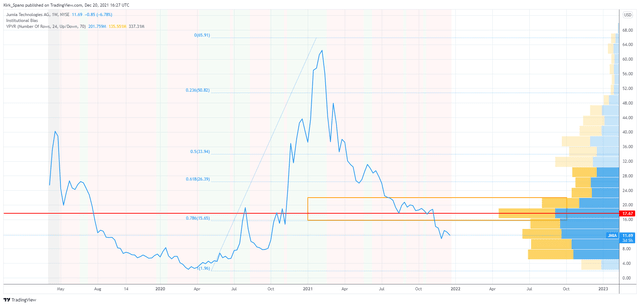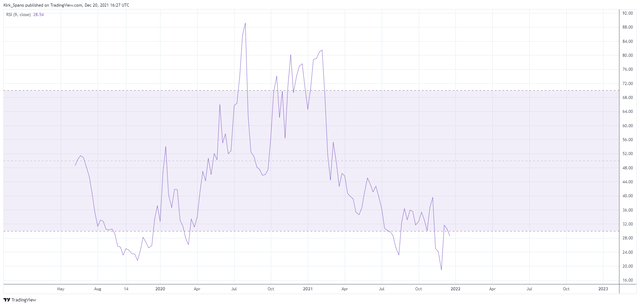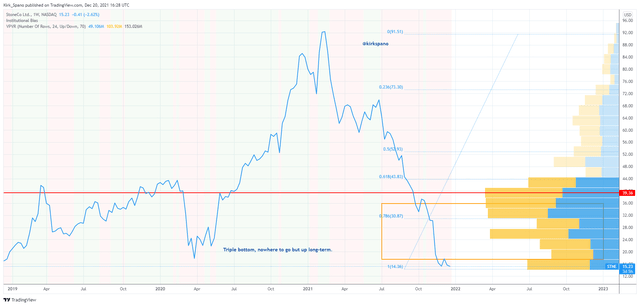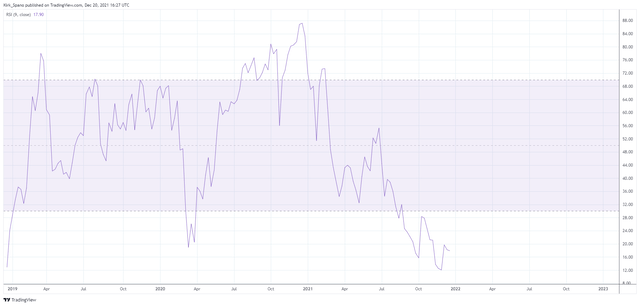 Just talked to an Air Force intelligence person, he uses Palantir (PLTR) software daily. Having government business usually works out. The stock might not be as cheap as it can get, but if you don't own any, take a starter. If you do own some, then wait or sell a put.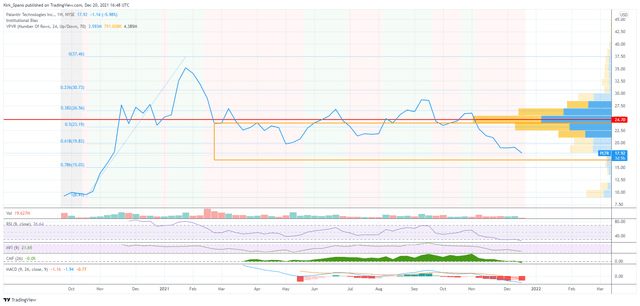 Ginko Bioworks (DNA), OnTrak (OTRK) and Heron Therapeutics (HRTX) have a lot of executing ahead of them, but if you like growth stocks in the health space, these three are worth a hold. Both seem to have caught bottoms. I'm buying where I can lower cost basis and rounding up to 2-3% positions in growth accounts with this risk profile. I think all three can triple or more by 2025.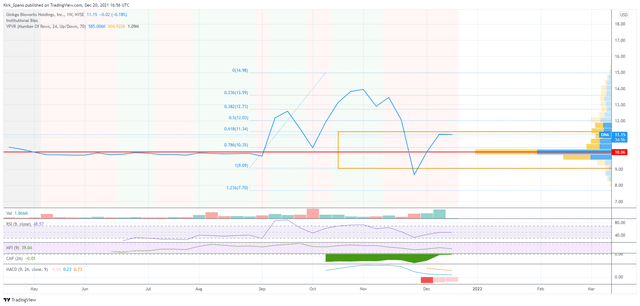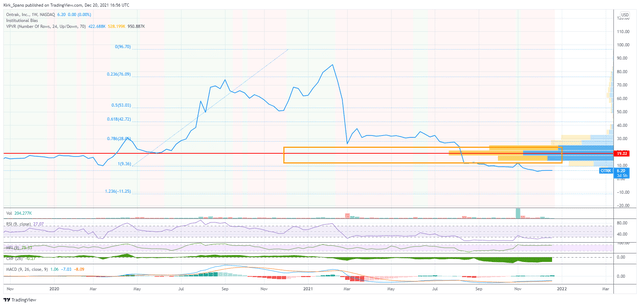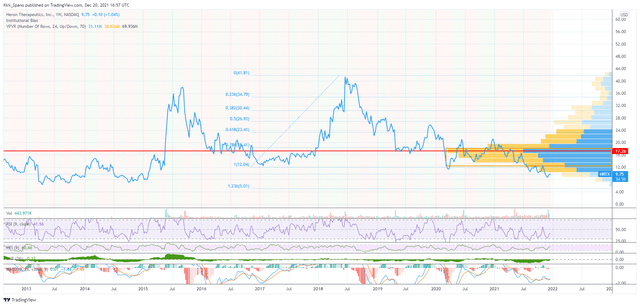 There's several more that are close, PayPal (PYPL) and Square (SQ) in particular. I might buy these tomorrow. Not quite a full buy, but so close to nibblers.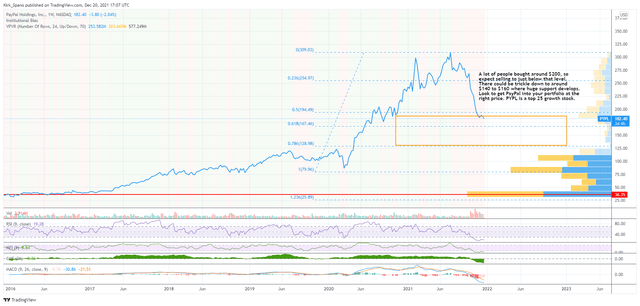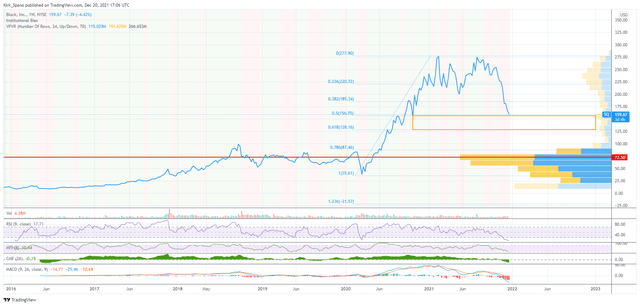 Zoom (ZM), Teledoc (TDOC) and Docusign (DOCU) are all getting close, but are Cathy Wood stocks which is a double edge sword. First, ARK does great research, but, they are under attack which means these stocks could get sold off more. Watching closely these three we are, but buying not.
I'll update when necessary. Make sure to review the Plug & Play Stocks.
Dividend Stocks At Value Prices
AT&T (T) and Comcast (CMCSA) are crazy cheap. I read a piece this weekend that pointed out the fiber is what sets AT&T apart. I've said that. There's the Discovery (DISCA) thing too.
Comcast's ability to spinout NBCUniversal can unlock value was cited in another article. I've said that. They do fiber too. Sort of similar stories AT&T and Comcast.
A lot of SA authors suddenly like AT&T. Nice to see the echo chamber press catching up. Their narratives (pretend analysis) are mostly wrong, but whatever, I think there's buying coming.
Make sure to own these two. T and CMCSA are both buys to full 3-4% positions. AT&T is my only double position.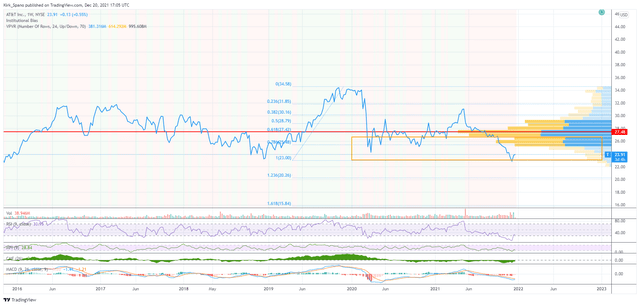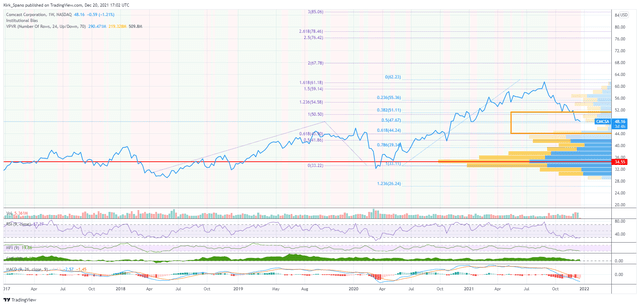 ViacomCBS (VIAC) is half the story AT&T and Comcast are. This company is ripe for some M&A. Who will it be? I don't know, I have a few ideas though and all are good. For instance, what if ViacomCBS and AMC Networks (AMCX)? [Not the MEME theatre company.] All sorts of synergies and expanded streaming revenue potential, a lot like Warner and Discovery. That's my official guess by the way, though there are a few others that make sense too.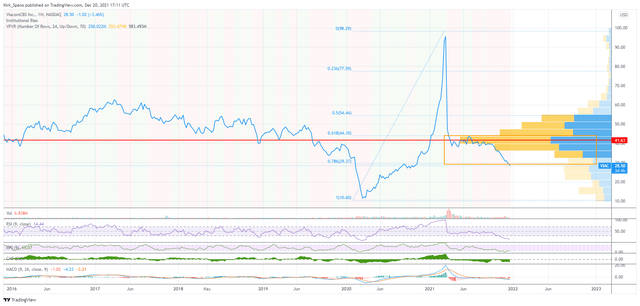 There's several more that are close. Ford (F) and Lockheed Martin (LMT) are top of that list. I'll update as necessary. See the Plug & Play stocks.