Summary
FAQs to help make using Margin of Safety Investing easy.
Original "sell side" research & curated "buy side" research.
Publication and webinar schedule.
"Getting Started" and "Resources."
Perfection is not attainable, but excellence is.
"The three most important words in investing are margin of safety."

Warren Buffett
Welcome to Fundamental Trends
My name is Kirk Spano and I grew up in a middle class working neighborhood in Milwaukee, Wisconsin. My educational background is economics and political science, though I was one Chaucer class from being a "triple major" in English – whatever that's worth.
I do my best to convey investment ideas in an understandable way. That, along with predicting the "shale boom," earned me MarketWatch's "Next Great Investing Columnist" award back in 2011.
I have been an investment advisor since the middle 1990s through multiple markets. I have a few main takeaways from the years:
4 out of 5 advisors aren't worth their fees.
Most people chase price, rather than buy value, which leads to losses.
Value comes in various forms, including mispriced assets and unappreciated profit growth potential (you'll hear and read me talking about both a lot).
Investing is easier than trading if you do the reading.
Most people do not do the reading.
Perfection Vs Excellence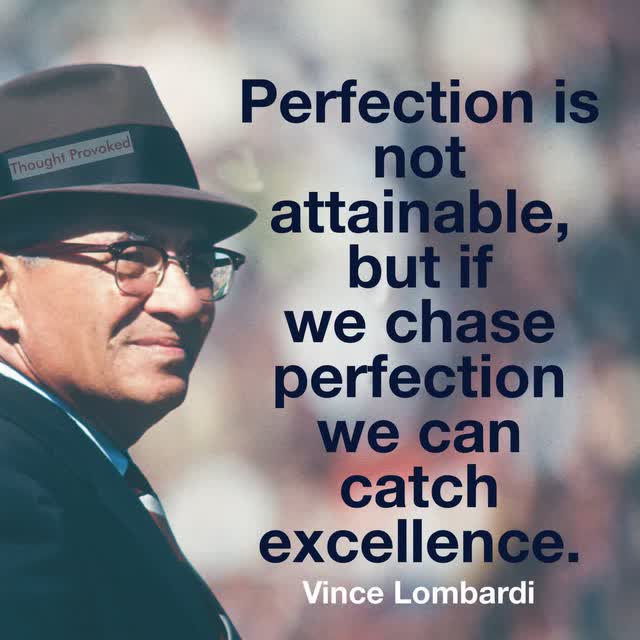 Sell-side Analysis
Sell-side analysis is "bottom up" research usually performed by an investment bank or independent research firm. This includes a nearly forensic breakdown of a company's risks and investment potential. Think of the research reports you find at your brokerage in their research section.
Very little financial website research is truly sell-side. This is because most authors you find on websites are not qualified to do bottom up research. For those of us who are qualified, the time intensive nature of investment research limits how many companies we can cover.
Analyzing more than one company per week and remaining updated on several dozen more is difficult at best. I use two AI systems and try to analyze one company per week. It's rare I keep that pace and 2 or 3 sell-side analysis per month is more common.
Anyone producing more than one piece of "deep dive" research per week is not really doing all the work and probably missing a lot. Keep that in mind when you see certain authors (on any financial website) putting out 4 or 5 "investment research" pieces per week.
Buy-side Analysis
Buy-side analysis is the much more common form of investment analysis. The easiest way to think about buy-side analysis is that it is analysis of analysis.
Buy-side analysts spend a lot of their time deciphering sell-side analysis and then including other modeling factors for a more complete investment thesis.
Our 4-step investment process includes analyzing:
macro and secular trends.
government and central bank policy.
fundamentals (sell-side analysis).
technical and quantitative price trends.
Even with companies that I do the sell-side analysis on, I will look to other sell-side analysis to find flaws in my thinking. I do this to provide a greater margin of safety.
Further, I do consider myself one of the better macro analysts out there, so I spend a lot of time considering policy, economics and researching entire industries. In addition, I have a quant background and discuss charting with several technical analysts.
So, what I provide at Margin of Safety Investing is:
some of my own sell-side analysis.
and a lot of buy-side analysis.
Ultimately, I provide a lot of curated research. I believe that my combination of sell-side experience and strong buy-side analysis (you'll hear me talk about my bullshit detector in webinars), has been key to my long-term investing.
In my opinion, anyone who does not have an understanding of sell-side analysis from having done the work, is suspect in their buy-side analysis too.
Investing 2020s Barbell
Our investment process starts with following the secular trends. We want to significantly overweight the parts of the economy that are growing in value and dramatically underweight the best we can the parts of the economy that are shrinking. We always want to avoid shrinkage in our portfolios.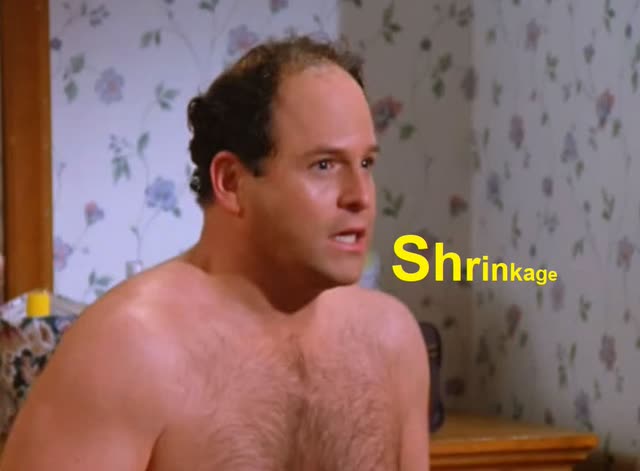 We know the world is changing. Primary themes revolve around 4th Industrial Revolution technology, decarbonization (i.e. clean energy) and the impact of aging demographics – which I have covered here:
Understanding and Investing in the "Slow Growth Forever" Global Economy
The short story (the long story is covered in your membership) is that we want to mostly operate using the basic investment ideas expressed by this picture:
Getting Started
Getting Started are found in the aptly named Getting Started menu on the top of the page. Make sure to read these, including any updates you receive notifications of.
Resources
Resources are in the right hand menu bar of the service. Includes links to the VSLs (watchlists), Plug & Play Stocks which is our quarterly focus list and the monthly Global Trends ETF report which covers asset allocation.
Symbol And Keyword Search
The top menu includes a search bar. I strongly recommend that you make good use of this. Search symbols and keywords to find running coverage of our investment analysis and ideas.
Price Alerts
I do not use the price alerts function at Seeking Alpha as it is clunky and requires another set of data input. However, you can and should use at alert service to let you know when to pay attention to something. Your brokerage, TradingView or Stock Rover are all great options.
Publication Schedule
Here's the weekly publication plan. I fall behind sometimes, so, be patient. If I have to skip something to catch up, read last week's piece as it probably still applies.
| | | |
| --- | --- | --- |
| Day | Piece | Description |
| Sunday AM | Stocks Of The Week | Highlights and updates on our Plug & Play stocks. |
| Monday AM | Retirement Income Options | Will include option selling opportunities in a chart format. |
| Monday AM | Swing Trade Notes | Shooter's weekly conviction swing trades in ETFs, stocks and crypto. |
| Monday PM | Primary Waves | Shooter's weekly primary wave set-ups for long-term position traders. |
| Tuesday PM | My Favorite Stock This Week | Kirk's in depth analysis of one of his growth or dividend stocks that is also a timely buy.  |
| Wednesday PM | Investing 2020s (subs) | A macro piece discussing economics, various broad investment market scenarios and specific investments. |
| Thursday PM | Global Trends ETF Update  | A breakdown of an ETF in our investing universe that is at or near our buy zone.  |
| Friday AM | Investing 2020s (free) | A free macro piece discussing economics & various broad investment market scenarios – without the specific investments. |
| Friday PM | Investment Quick Thoughts | End of the week clean up. |
| Saturday | – off day – | Do something fun or clean my garage (seriously, feel free to help me out). |
| Monthly | Monthly Free Features | Nakamoto Trends |
| Monthly | Monthly Paid Features | Global Trends ETF Report, Major Markets ETF Technical Analysis |
Regular publishing schedule that will become irregular from time to time.
Weekly Webinars
I do regular weekly webinars (click here for login information).
Webinars are each Monday and Thursday at noon. All webinars are published to my Investing 2020s YouTube channel, after I edit and condense, which is either the night following the webinar or the next morning.
I strongly urge you to watch these webinars on YouTube and consult the transcripts found from the hashes on right hand side below the video.
Chat Room
Use the Margin of Safety Investing chat room to talk investments amongst yourselves, ask me questions, read my replies and see my links to important articles/webinars. All questions directed to me should include: @KirkSpano
Free Financial Planning Software
For members of my services, I offer free access to one of the top financial planning software: Right Capital platform.
Sign-up for instant access to basic features and get full access after I am notified by the system to grant fuller features for you.
Investment Consulting
I offer a "Jump Start" program, for those who would like additional investment consulting services, at my registered investment advisory.
Bluemound Asset Management, LLC.
If you would like to discuss working with me on portfolio construction and investment consulting, please use the form on my firm website:
Contact Kirk Spano – Bluemound Asset Management
You will need to register to the site first.
Advice in this service is not personalized, therefore, it cannot be construed as individual advice. Rather, the ideas here are for your consideration as a Do-It-Yourself investor, absent of any personalized investment advice. For personalized advice you must retain an advisor, whether me, or your own financial advisor.