Summary
We are looking for oversold and undervalued opportunities because that's where the margin of safety is and the long-term upside.
Large caps, especially "grandpa stocks" are not oversold or undervalued yet and have 20-40% downside potential yet.
Midcap momentum reflects the best performing companies which are generally most likely to be included in S&P 500 later.
Small caps might have a little more to fall, but there are plenty of 10x opportunities appearing at oversold and undervalued prices.
Emerging markets are offering opportunities in stocks and bonds.
Retirement Income Options offers my top option selling ideas. The stocks and ETFs are from the quarterly "Plug & Play" lists and Global Trends ETF.
Make sure to read "Using Retirement Income Options" and "Technical Trading Basics" in the Getting Started area so you can follow my methodology and reasoning.
The following trades are generally for six and seven figure accounts. Remember to check out the noon Monday Retirement Income Options webinars live or on YouTube.
Stocks Technical Screener
Here are the oversold and approaching oversold stocks on our VSL and several others I am just watching.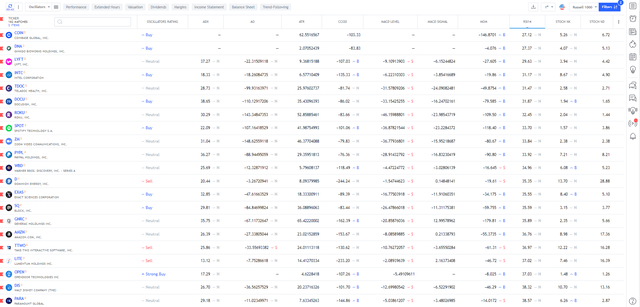 I recommend Pro+
Options To Sell
Lists are roughly rank ordered. Remember to check current option prices and always ask for a little more than the ASK or a higher limit when entering your order. You can walk the premium price down after if needed. Company names with link are to chart.
S&P 500 Growth
Mid Cap Growth Stocks
| | | |
| --- | --- | --- |
| Company | Stock Symbol | Strike/Month/Min Premium/Notes |
| MP Materials | (MP) | 25 Jan put 3 |
| Square/Block | (SQ) | 55 Jan put 5 |
| Unity | (U) | 20 Jan put 2 |
| SunPower | (SPWR) | 16 Jan put 1.50 |
| Palantir | (PLTR) | 7.50 Jan put 1 |
| Uber | (UBER) | 25 Jan put 2.50 |
Small Cap Growth Stocks
* Own the entire satellite-as-a-service basket, i.e. personal ETF.
Adding Envix (ENVX) to Small Cap Growth Stocks Plug & Play. See this article.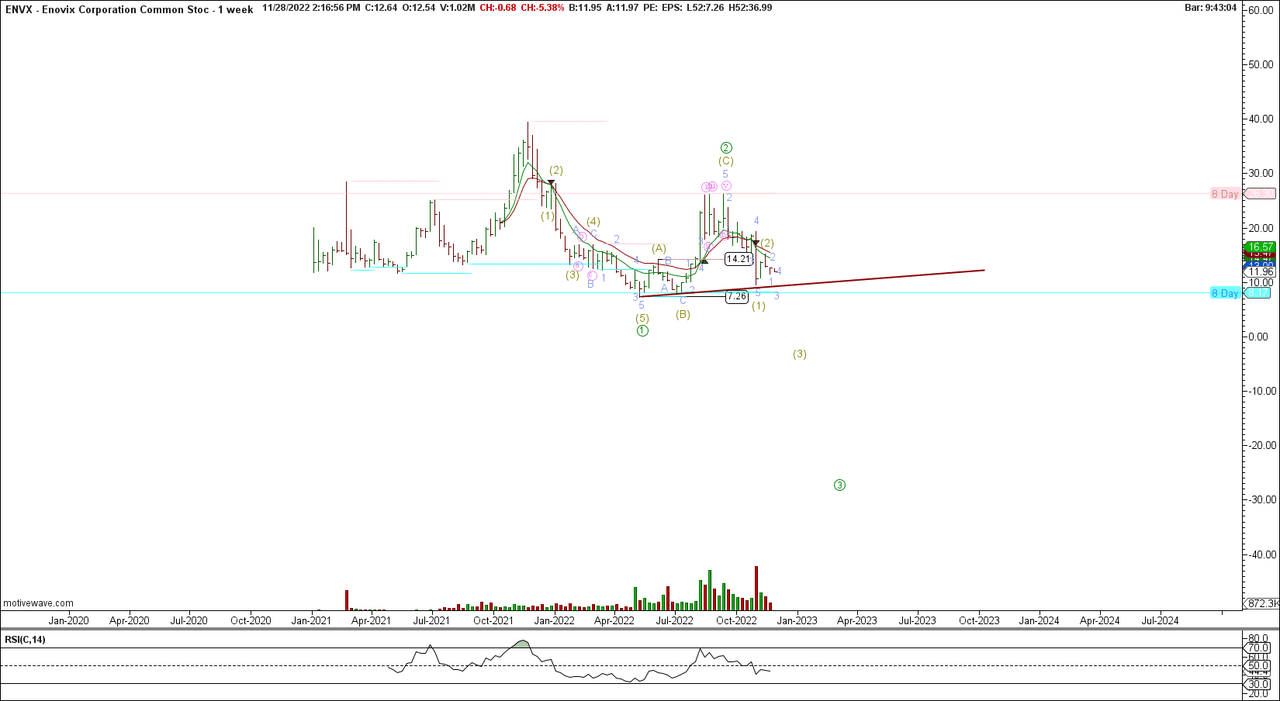 Enovix is a buy in upper single digits.
S&P 500 Dividend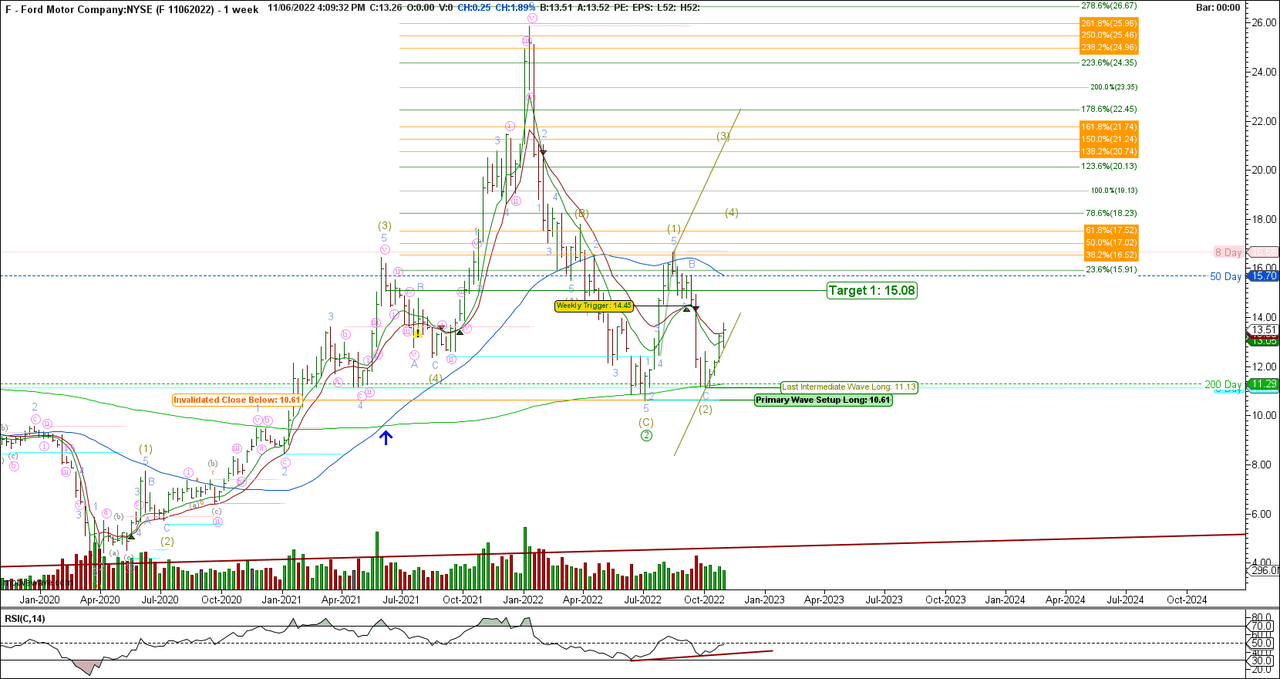 Non S&P 500 Dividend Stocks
| | | |
| --- | --- | --- |
| Company | Stock Symbol | Strike/Month/Min Premium/Notes |
| BlackStone | (BX) | |
| KKR | (KKR) | |
| VICI | (VICI) | |
| Innovative Industrial Properties | (IIPR) | |
| Digital Realty Trust | (DLR) | |
| STAG Industrial | (STAG) | |
| Permian Resources | (PR) | |
| New Fortress Energy | (NFE) | |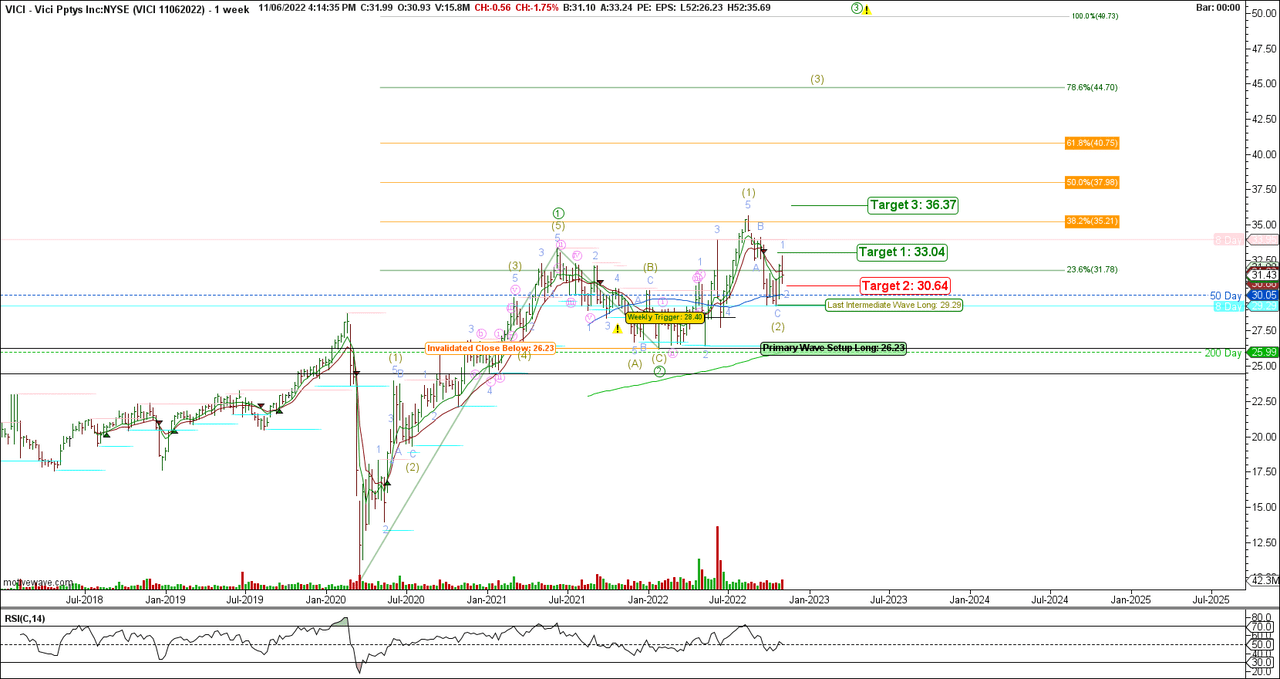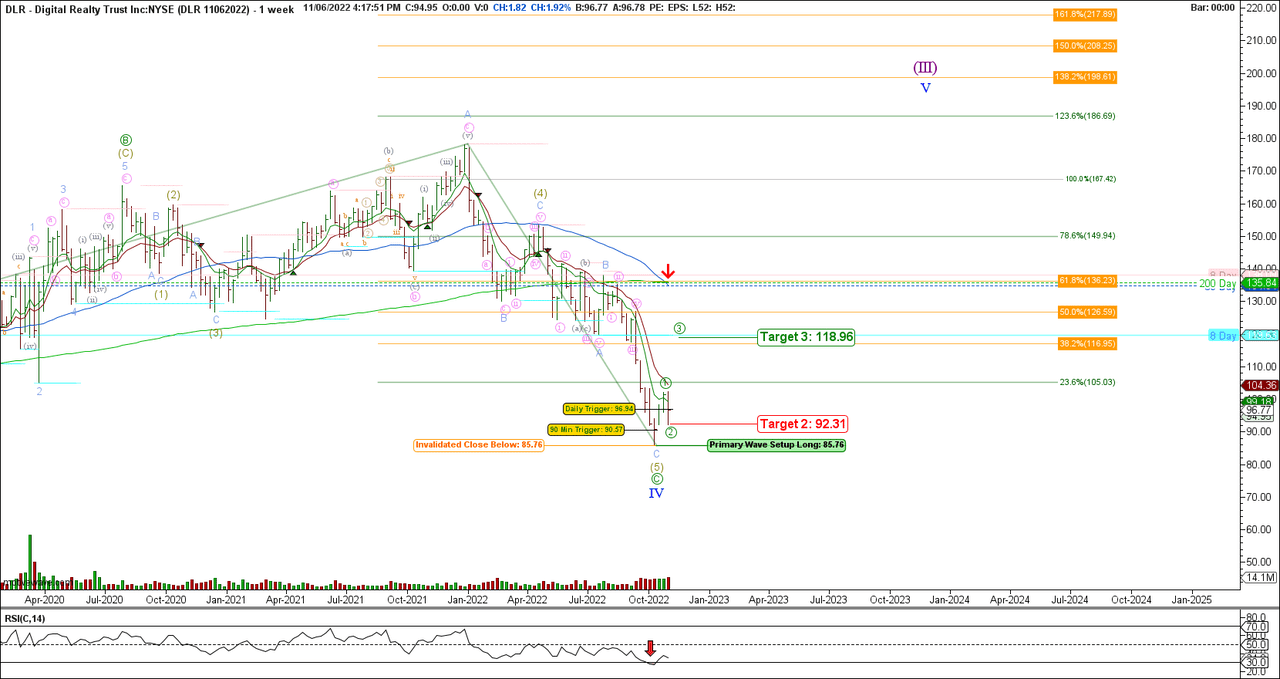 ETFs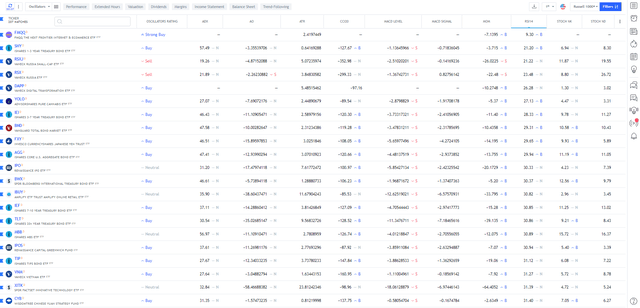 I recommend Pro+
Core Holdings
Core holdings do not have to take up a bigger portion of your portfolio than tactical/satellite positions, but rarely trade.
Adding Blackrock Science & Tech I as large cap core holding, especially for retiree accounts. Currently trades at a deep discount and is partially hedged with covered calls. Pays monthly dividend. Roughly tracks QQQ long-term.
Tactical/Satellite Holdings
More aggressive position trades, as well as, swing trading.
I am adding to my fintech position with ARKF. I am not replacing DAPP with ARKF. I intend to own both for broader exposure to the space.
Adding Blackrock Science & Tech II as SMID cap tactical holding. Has about 25% exposure to private equity which is unknown, but usually good. Requires some faith in management. Currently trades at a deep discount and is partially hedged with covered calls. Pays monthly dividend.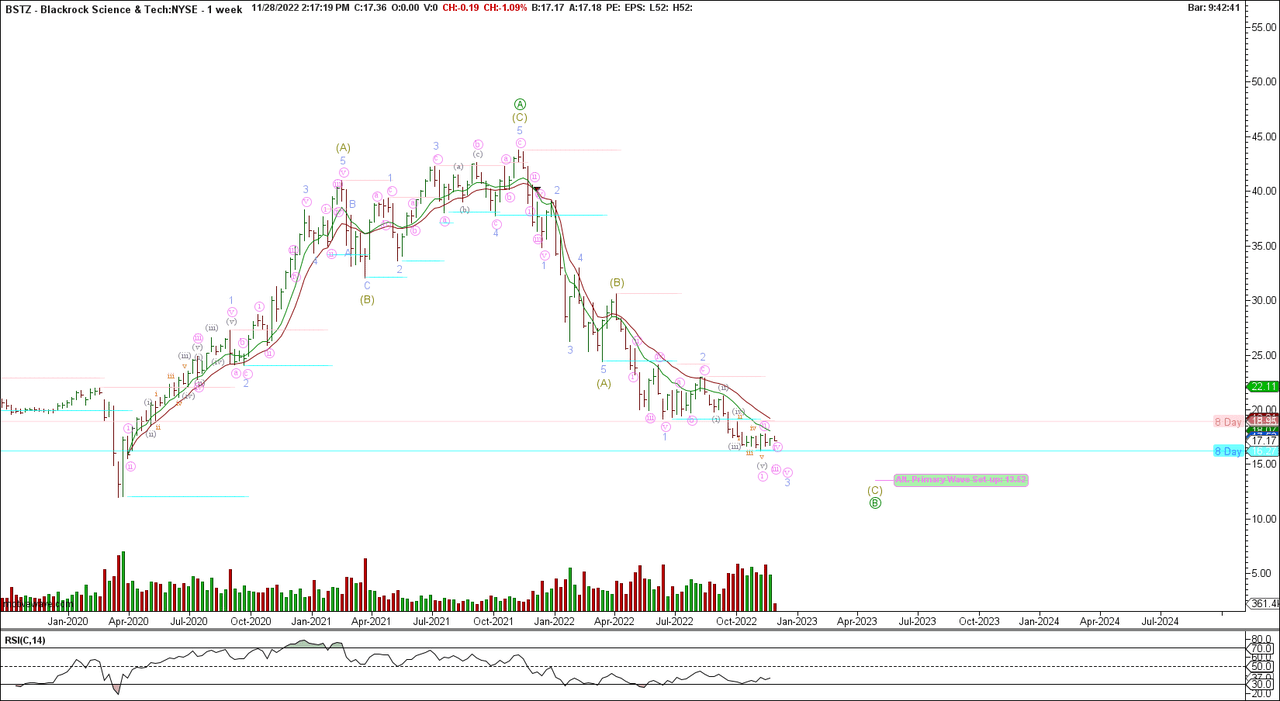 Closing Investment Thoughts
Risks are high now, but so are premiums. That gives you some flexibility to be aggressive with your strikes and premiums.
I focused on monthly charts this week because we are in a bear market and I want to know how close things are to bottom.
As you can see, small caps, tech and international are all near bottoms. It's really only the S&P 500 stocks that have held up. This is in line with what I said all year.
Small caps have been tracking large caps the past six months after their epic trouncing in late 2021 and early 2022.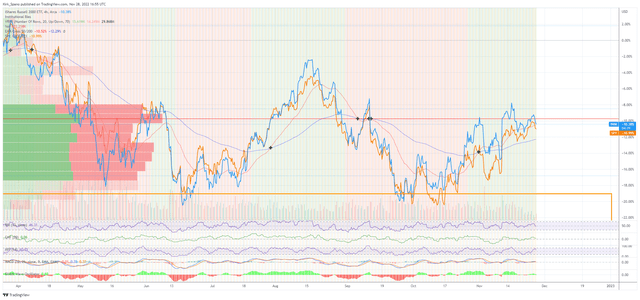 Emerging markets are even more recent, look at EMQQ vs SPY the past month: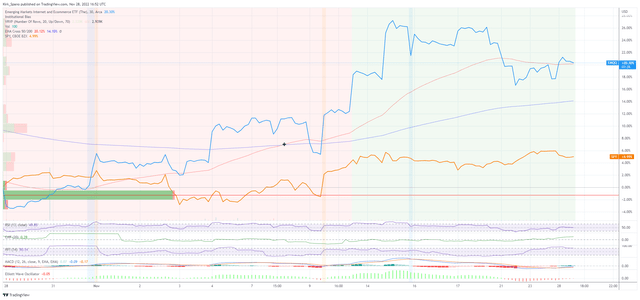 Large caps will bottom last, which is per usual. The S&P 500 correction so far is minor. When SPY is down 30% or more, that's when to look for the bear market to be over.
I expect the bear market to end in H1 2023. With so many stocks both oversold and undervalued (what we look for), there are good opportunities for the patient investor.
"The stock market is a device to transfer money from the impatient to the patient." – Warren Buffett (again)
Take a look at where the big bunches of options are open. That's where big players are making bets. Use that information. Look for the ranges where the big money is bullish.
Remember, always mind your asset allocation.