Required Legal Stuff: Nothing here is guaranteed. Nothing here is personalized investment advice. Everything here is for your general information only and requires you to make decisions based upon your own goals, finances, risk tolerance and overall judgements of the ideas presented. I strongly believe that most people will do best using ETFs for asset allocation. People who use stocks and options must take the time to learn more about investing to effectively use those investment tools. This site is a resource for you as a self-directed investor and you are in charge of your own decisions. Please make sure to read our terms, conditions and disclaimers.
My name is Kirk Spano and I grew up in a middle class working neighborhood in Milwaukee, Wisconsin. I have been an investment advisor since the middle 1990s and my main takeaway from that is 4 out of 5 advisors aren't worth their fees.
My educational background is economics and political science, though I was one Chaucer class from being a "triple major" in English – whatever that's worth.
I do my best to convey investment ideas in an understandable way. That earned me MarketWatch's "Next Great Investing Columnist" award back in 2011.
Fundamental Trends is designed to be your one stop shop for all your investments.
I have access to a mountain of institutional quality investment research, use an AI (artificial intelligence) to curate the most important data and have a great analyst team led by our Dividend Sleuth Ted and Scott "Shooter" Henderson who is a technical trading savant.
Fundamental Trends acts as two things for you:
A Funnel: Buy side analysts analyze sell side (primary) research to determine what to buy. Most people invest as a "buy side" analyst. MoSI is both buy side and sell side. I review dozens of sell side reports each week, aided by a top AI. That AI allows me to also scan reams of primary documents, so, in that regard I am "sell side" as well. The amount I get done in a week, comparted to pre-AI is about 400% more. In other words, I'm doing the work of about 4 people compared to pre-AI days. That makes MoSI a very efficient, i.e low cost, research service.
A Futurist: Most people invest by looking in the rearview mirror. While that helps with perspective, it does not tell you what is coming. I focus on an informed analysis of the future with the perspective of the past. I believe my experience is fairly unique in the financial industry. My media, energy industry experience, tech focus and personal & educational background have led to a top 5% investment experience over the past 20+ years. While I'm not perfect perfect, given time, because I'm early sometimes, my results have been excellent.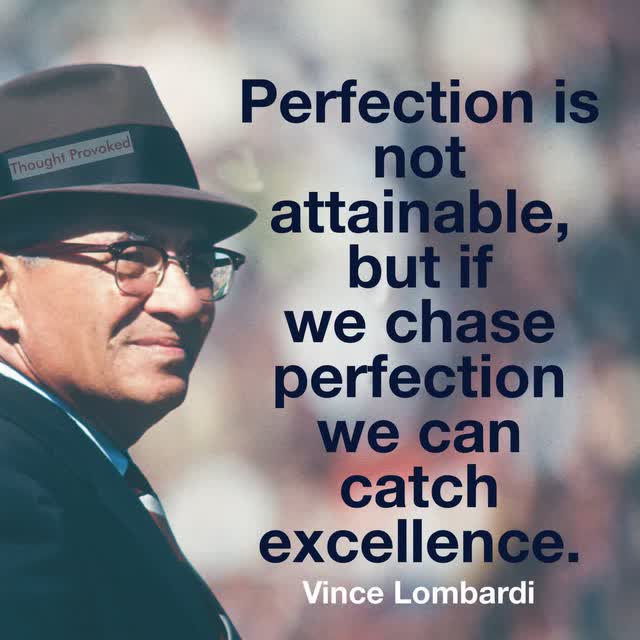 The Investing In The 2020s Barbell
Our investment process starts with following the secular trends. We want to significantly overweight the parts of the economy that are growing in value and dramatically underweight the best we can the parts of the economy that are shrinking. We always want to avoid shrinkage in our portfolios.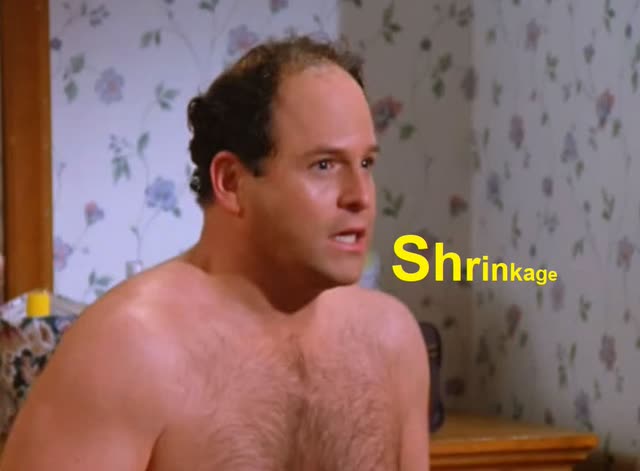 We know the world is changing. Primary themes revolve around technology, clean energy and the impact of aging demographic which I have offered in the media under the "slow growth forever" thesis.
Understanding and Investing in the "Slow Growth Forever" Global Economy
The short story (the long story is covered in your membership) is that we want to mostly operate using the basic idea expressed by this picture: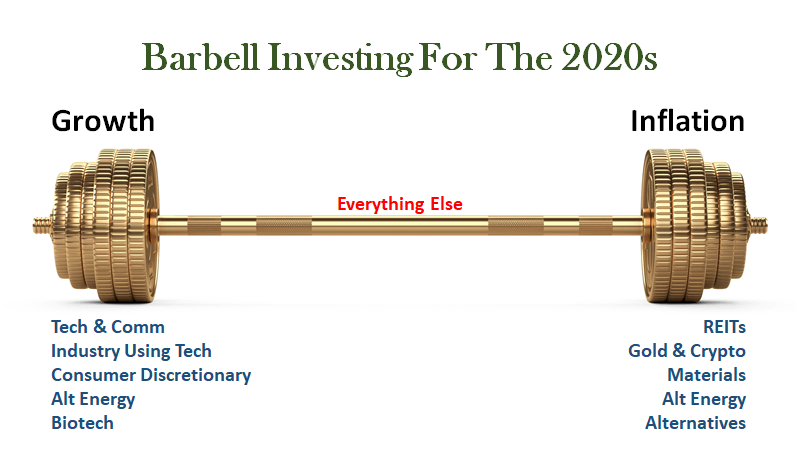 Much more on the investing barbell is covered in our articles and webinars.
Join Fundamental Trends Today
People have asked why Fundamental Trends is so cheap for what they are getting. Again, the simple answer is I want to help help you secure your financial freedom. If I can help you, then you can help someone else.
While I believe the world is getting better in crooked lines while stepping in potholes, I do believe the world is getting better. And, for that to continue, we need as many good people to have some money to do some good things with. In my small way, I am helping the world continue to get better.
As a member of Fundamental Trends, you get access to great asset allocation and my curated "best of the best" investment ideas. You will learn how to build a risk managed portfolio and pick investments that have a chance at life changing gains.
Whether you are a conservative dividend investor, retiree who likes to sell options for more income, a young at heart growth investor, a person who likes to swing trade a portion of your portfolio or some of all of the above, Fundamental Trends will work for you. I guarantee it.
So, here, I will ask you one simple question. Are you ready to take less risk, but make more money? If you are, join us today.