A list of my core subscriptions to publications and services that I read and use very regularly.
Charting & Screening Tools
TradingView (discount) has become my default charting tool after trialing several others. Beyond extensive charting compatibility, they also have a great platform for idea generation and to check other people's work. Their help articles and video tutorials are excellent for learning their system and for learning technical trading.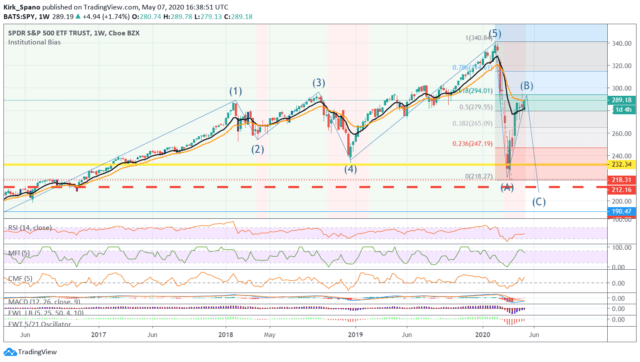 I would like anybody who plans to trade a bit or wants to learn more about technical analysis to subscribe to TradingView. It will be Fundamental Trends default charting platform going forward and it will be easier if we are all using the same system. TradingView is running great specials, so jump on it now.
I also subscribe to BarCharts Premier service. It has a great idea generator for options that I have not found anywhere else. It also has a great rating system for helping with when to buy or sell a stock. It does most of the charting as well. If you are trading options, you should add BarCharts or another options idea generation solution.
Stock Rover (discount) is my core screening tool. It offers multiple built in screens for any search and allows customization. The viewing is the best I have found with sortable columns and ability to add criteria to comparison. It also offers strong fundamental charting comparisons.
I stopped using several other screening tools to use Stock Rover. Members give it great reviews as a time saver and learning tool. This is one of the must have memberships for anyone serious about stocks and ETFs.

Investment News & Ideas
ValueWalk (discount) – The information you can get from what hedge funds and institutions are doing is extremely insightful. If you want to know what the smartest kids in the room are doing, this is the service for you. I read this site several times per week and for many hours when firms send out their hedge fund reports each quarter. For the money, I don't think there's anything more valuable to learn what's really going on with the "smart money." Click here for 15% discount.
Bloomberg – Easy to read and has outstanding graphics. A great way to get the main news of the markets. I don't think you need to pay for this one, use the free edition and just sign up 2 or 3 email accounts to get your allotment of free monthly articles.
Financial Times – International and company coverage is outstanding. Probably the most useful for global investors. The basic subscription with Saturday delivery is awesome. Alphaville and their company coverage is excellent and worth the price of admission.
Wall Street Journal – A daily read of WSJ is mandatory for a lot of folks. Ignore some of the extreme editorials and you'll get a lot out of it. You can get summarized articles on MarketWatch.com for most of the important content. See Barron's below on how to get it cheap. Here's a link for Kindle users that makes it less expensive than Bloomberg or Financial Times.
Barron's – Great special reports and inside looks. Subscribe along with WSJ for a big discount. Or better yet, find a college student in the family, subscribe on your card, then give them a few bucks and dinner. The student deal is outstanding and it's a good way to be able to help somebody younger with finances.
Foreign Affairs – Some of the best essays about what is going on in the world and why. Great insights you can apply to your macro view. Extremely cheap and has nice every other month little book sent to you which is pretty nice to have laying around. They could get 10x the $40 a year subscription price. It's a steal.
Stratfor brings global events into valuable perspective, empowering businesses, governments and individuals to more confidently navigate their way through an increasingly complex international environment. Simply, Stratfor is to corporations and investors, what the CIA is to government.