Summary
I'm taking the next 3 days off for the holidays.
From Sunday night into March, you can expect an Alexander Hamilton level of content.
"Building Your Buckets" articles will start to appear next week.
My Futile Forecast For 2022 will be on Tuesday.
Key stocks and ETFs to focus on into Q1.
Happy Holidays everyone. I'm taking today through Saturday off.
Today it'll be taking my aging friend who is struggling with something cognitive and cancer to the doctor. After though, I get to take my grandson to the museum again.
If you've been following along with Hulk and Hulkpa's adventures, you'll know the Milwaukee Public Museum is where I plan to spend a few days a month over the winter. I figure it's a great place to help him learn to speak better and develop an inquisitive mind.
I'll be seeing him for the first time in a few weeks with the break for the New Orleans trip. I wonder what new things he'll say? I also get to hang with Rosie the next 3 days. She's a cutie.
Friday and Saturday I'll be hanging with family. On Sunday, it's back to work.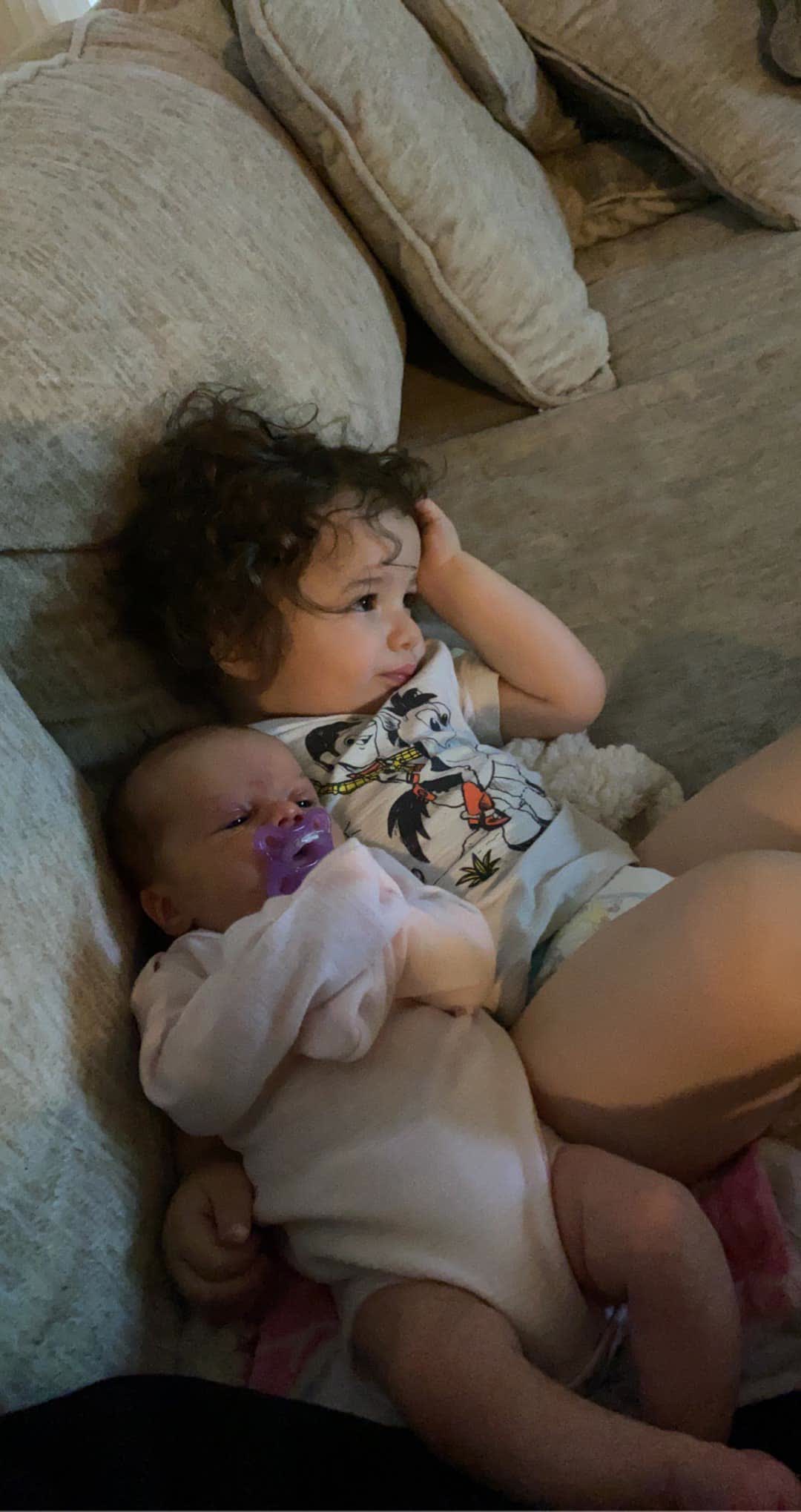 New Content Formats Coming
So, one of the hardest things to do as an analyst is organize notes into coherent pieces. You'll notice for every great piece of prose I put out, I put out about 3 Cliffs Notes versions. It'll probably stay that way, but the notes will get more refined. I think that means better, we'll see.
What will we see. First off will be a templated investment thesis. This will make it easier to understand our companies. The SWOT analysis will be shortened and included in the article vs having 2 separate articles like before.
There will also be a link to the company's investor relations page and an insert of the most recent presentation. That's where you can learn about the company in general, it doesn't make sense for me to regurgitate what you can get from the horses mouth.
The core of the investment thesis will focus on the important things that the market is missing. This is where we find our catalysts for the company to outperform. We want to see more than one catalyst or asset for our companies that the market is not valuing.
An example of a company with parts the market is not valuing would be Ford (F). The market is not valuing their real estate or their 4th Industrial Revolution technology. The real estate is very valuable in a world with shifting supply chains. The 4IR tech gives them opportunities for joint ventures and to become a larger conglomerate.
The next set of pieces will be "Build Your Bucket" pieces. These will describe ways to get exposure to certain parts of the market where both ETFs and stocks are viable. For example, the following are planned for release over the next couple weeks:
Building Your Emerging Markets Bucket
Building Your REIT Bucket
Building Your Energy Bucket
Building Your Tech Bucket (this will be a long one)
I also plan to write a thesis on asset allocation that can be the backbone of your portfolio management. Asset allocation is the key to investment management and we need to always strive to be better at it.
To address asset allocation I will be getting more ETF research out, including, a weekly piece from my technical analyst Scott "Shooter" Henderson who will be contributing to a new piece called Major Markets Risk On / Risk Off Report. This will be a piece on the major ETFs (QQQ) (SPY) (IWM) and a few others to help us know where the market is headed short and intermediate term. This is important of course for entries and exits. It can also be used for tactically trading a piece of QQQ, which I plan to do a bit more of in 2022.
One thing that will be missed in 2022 are Dividend Sleuth's regular pieces. He is dealing with some eye issues. We will likely get his quarterly updates, but his regular writing days might be done. We'll compensate and send him our best wishes.
A Lot In The Funnel
I made another big investment in research that I can use to find us cherries. As of a few weeks ago I subscribed to
Tom Lee's FS Insights
. My core reading now includes:
Tom Lee's FS Insight
Trading With Cody Willard
Luke Groman's Forest For The Trees
Lawrence McDonald's Bear Traps Report
Forex Analytix
Finom Group
Stock Gumshoe
That's on top of Bloomberg, WSJ, a national Business Journal subscription, dozens of international websites and other analyst reports. And of course, wherever my Sentieo AI steers me. So, when I talk investments, I promise, it's well researched. 
A Few Investment Thoughts
I haven't spent enough time on energy. I interviewed the CEO of Aemetis (AMTX) this week. It was well over an hour. I'll edit that next week and add some charts and slides.
The short message on energy is that oil, but more natural gas, are in deficit short-term. I don't expect that to change for 2 to 3 years. What will change it. Two things:
more alternative energy hitting markets.
panic production by oil and gas nations trying to avoid stranded assets.
We still want to focus on alternatives because that's where the money is going. There is a crossover group though of fossil fuel linked companies that are bridges to the alterative clean energy future. You need to find a way to own both Aemetis and New Fortress Energy (NFE). Neither is speculative.
I'll get the Building Your Energy Bucket piece out early next week.
As I mentioned in this week's Stocks of the Week piece, small cap tech is screaming at you to be bought, especially the hated ex-SPACs.
And, the communications bucket of AT&T (T), Viacom (VIAC) and Comcast (CMCSA) are great dividend payers with upside.
The (QQQ) stocks, especially Microsoft (MSFT) and Apple (AAPL) will come back to us eventually to be in our cores. Paypal (PYPL) and Square (SQ) are winking at us now and I think we can hold their hands soon.
Finally, the cannabis stocks are dirt cheap. I like (YOLO) and (CNBS). I think you can use either. CNBS is better stock picking, but YOLO has an options market and that matters with Millennials who drive prices. Their returns have tracked closely though.
Short Story On 2022
The long story is coming on Tuesday night, but ultimately, what I see for 2022 is volatility and the beginning of "The Great Divergence."
What is The Great Divergence? It's going to be a period of several years when the Zombies get killed while the great stocks take in all the investor money. I expect about 100-200 companies to generate all the index beating gains in the Russell 3000 or Wilshire 5000, that is, the entire market.
I hope everyone takes the weekend just to decompress and spend time with people you love.
Peace,
Kirk
Disclosure: I/we have a beneficial long position in the shares of F, T, AMTX, NFE either through stock ownership, options, or other derivatives.